Have a Trisha's Toffee Craving RIGHT NOW? We are proudly in the below retail stores. Pick your closest shop
and pick us up!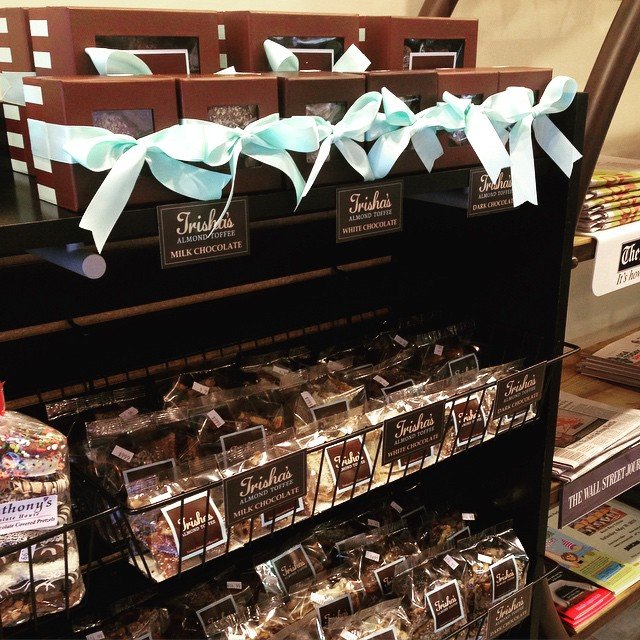 Want us but can't find us? Send an email to info@trishasalmondtoffee.com and suggest where we should go next!
Specific Wholesale Terms:
We accept cash, check, or credit card (Visa, MasterCard, American Express, & Discover). Payment terms will be decided with the first order. Unless an agreement is otherwise reached. A late fee of 1.5% will be applied after 30 Days.